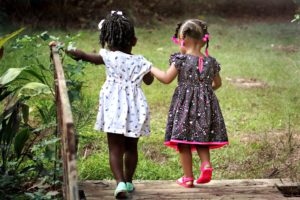 Greater Victoria has so many beautiful choices! Where do you want to walk?
Benefits of Walk And Talk Therapy
Walking in nature is calming, which can be beneficial if you are talking about tricky issues that may bring up challenging emotions.
It can be less intimidating than meeting in an office with your counsellor staring at you! Walking side by side allows the two of us to start from the same place. Opening up, sharing and engagement in the counselling process usually happens much more easily.
Moving your body can help your brain get moving. New connections, thoughts and ideas can come out in the counselling process.
Some evidence shows that Walk and Talk Therapy can be especially helpful for men. Other evidence speaks of its therapeutic benefits for anxiety, depression, grief and loss and addictions.
As stated by one therapist in the UK, Walk and Talk Therapy is a
"metaphor for moving forward"!
Good to know
Walk and Talk therapy is not for the first visit. We need to meet for at least one visit (and probably two) before we head out into the world together. We will discuss worries and risks. We can plan for eventualities in order to ensure a positive and therapeutic experience.
When we plan our experience I can supply you with a list of destination choices. We would then plan to meet each other at the beginning of the trail.
If the appointment ends up going over our session time due to factors outside of our control, I will not charge you more.
A "weather call" is your decision, but I ask that you let me know at least 24 hours ahead, if possible. You have the option of both cancelling and rebooking the session, moving it to your home, or to my home office (if it is available). A few drops of rain are not usually seen as a deterrent.
If you own a dog you are welcome to bring it. Alternatively, we could bring my dog, or walk them together. Again, this would be part of the planning process.
The purpose of Walk and Talk Therapy is to get outside, get our bodies moving, stimulate our brains, get some sun and exposure to the calming effects of nature. This is an easy mindful walk in nature, not a stimulating walk to raise our cardio. You may be more or less fit than I am, and it is not a competition. We both need to be able to talk easily, in order to accomplish the talking part of walking and talking!
If you want to do a shorter walk, and sit outdoors for a time, and grab a cup of tea, let me know!