😔OFFICE VISITS ARE ON HOLD INDEFINITELY.😔
Both traditional office visits, and home visits are available to people living in the Greater Victoria area. If you live locally you can stick with face to face, or opt for a face to face visit to start (to get to know each other) and then, for convenience, choose email, phone, or video for further sessions. My regular hours vary, depending on the time of year.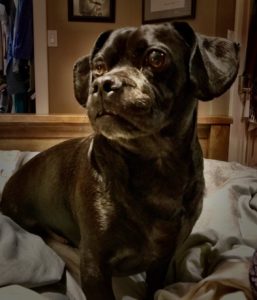 Appointments are usually available outside of regular office hours, on special request.
At-Home Visits
Please note that with the onset of the pandemic, "Home Visits" now means "Backyard Visits" or "Park Across the Street" visits. They may be weather dependent, and so will be treated with the same considerations as "Walk and Talk Therapy". 
For ten years I visited clients in their own home. Home visits can be useful if there are more members of the family to meet, or if you find it too difficult to come to me, but still want to meet face to face.  Home visits can also give me more information about your home life, and may help me to better understand the nature of whatever has brought you to counselling. If more than one person will be present, it is important that all members of the group are aware of my visit and give consent. Similar to telephone and video counselling, it is also important that you choose relatively quiet time with where distractions are minimized, in order to get the most out of your counselling experience.
In-Office Visits
I maintain a home office for your convenience, located in the Gordonhead neighbourhood, near to the University of Victoria, and just behind the University Heights shopping centre. Office visits allow us to create a safe space, away from everyday stressors, to work together to create change. There is plenty of free street parking right in front. Are you comfortable with dogs? If so, I will introduce you to Snoopy, our half pug, half dachshund. Snoopy will (most likely) plunk himself down beside you, content to be petted or just to snuggle for the duration of our session together. If you want to keep the dogs out, that's okay too! Please note (for those who are allergic) we do not own any cats.
Taking the Next Step
Feeling more confident about taking the next step in choosing the right counsellor? Contact Kirsten with your questions or to book an appointment.